Hydrotherapy
Our large purpose built heated pool with adjustable jets allows dogs of all sizes to swim freely in a safe, clean, controlled environment. In addition to this, we also offer state of the art under water treadmill therapy.
Our team of extensively trained staff mean that we are able to offer a range of techniques to restore canine mobility and function, including advanced hydrotherapy, manual therapy, proprioception enhancement techniques and also electrotherapies.
All sessions will be carried out under veterinary consent and run by either a fully qualified hydrotherapist or a registered veterinary physiotherapist.
Why Choose Hydrotherapy?
Hydrotherapy provides gentle resistance activity in warm water, helping to increase circulation, improve mobility and proprioception and relieve pain without excessive strain.
Conditions which benefit from Hydrotherapy
Arthritis
Hip or Elbow Dysplasia
Spinal Injuries
Patellar Luxation
Muscle Wastage
Ligament Problems
Accident & Injury Rehabilitation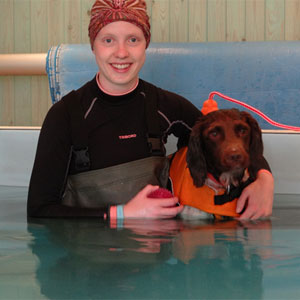 Initial Appointment
£50
(Approximate Duration 45 mins to 1 hour)
Your initial assessment is carried out by a fully qualified veterinary physiotherapist or hydrotherapist. This includes a thorough assessment including in-depth history, gait analysis, palpation and a detailed musculoskeletal evaluation. It will provide you with the opportunity to discuss your animal's diet, exercise levels and goals. You will leave with an individually tailored treatment programme, home management programme and any exercises that may be helpful to compliment your animal's rehabilitation. Most importantly we will bond with your dog and ensure they feel comfortable in their rehabilitative environment to ensure that we achieve amazing results and positive outcomes.
Follow up Appointment
£40
(Approximate Duration 30 mins)
In most cases your pet will require a number of follow up appointments. Each session will be carried out by one of our highly trained and qualified hydrotherapists and/or veterinary physiotherapists. At each session we monitor and record your dog's progress, ensuring the treatment is effective and results are achieved.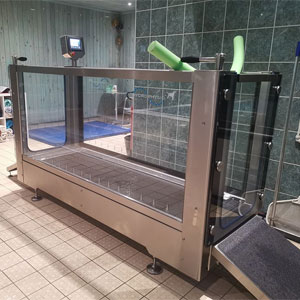 What should I expect
All dogs must be fully vaccinated and a vaccination certificate must be seen prior to commencement of treatment. Dogs cannot be treated without up-to-date vaccination records.
Our veterinary referral form must be completed by the vet and the owner.
A dog will not be allowed in the pool without veterinary authorised consent. This is important to ensure each dog's session is safe and tailored to their individual requirements.
Download a veterinary referral form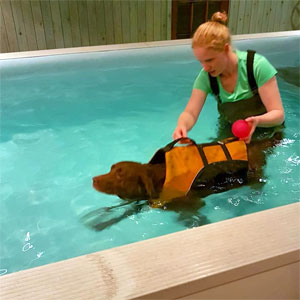 Fitness Swims
Hydrotherapy is not just for canines that are injured or have veterinary problems. We have lots of clients who understand the benefits of swimming their dogs but also understand the health risks associated with swimming in lakes or rivers. Our Fitness Swims are ideal for these dogs. Your dog can swim in the safety of our large heated hydrotherapy pool, supported by our qualified hydrotherapist.
As well as being fun, our Fitness Swims also provide the following benefits to your dog:
Provide low-impact exercise
Increase flexibility
Build strength
Improves joint health
Positive mental stimulation
Build water confidence
Price: £35 for your first visit and £30 thereafter
We always require a Veterinary Referral Form completing before your dog can use our hydrotherapy pool. This is to ensure that there are no underlying medical conditions that can be detrimental to your dogs health.
Testimonials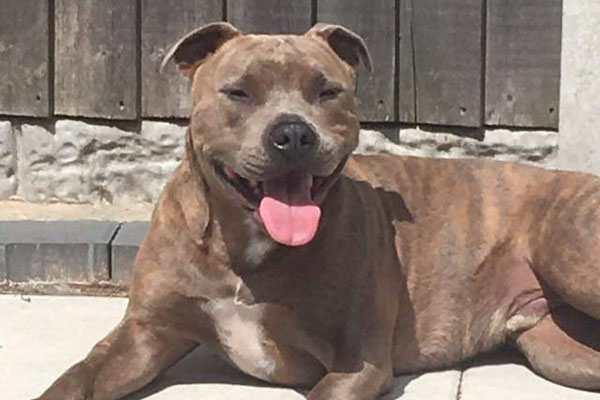 "Benji has been visiting Ellie for hydrotherapy after a spinal injury. Since starting the treatment the difference in him is amazing! He has regained so much strength and is able to hold himself up with a great posture. We highly recommend Ellie, she is brilliant!"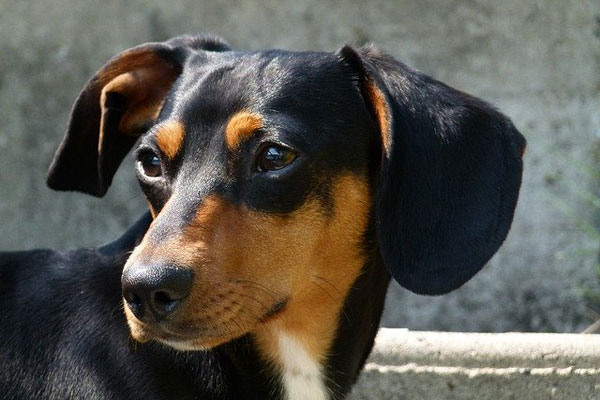 "Our Dachshund is attending hydrotherapy currently and we couldn't be happier with how knowledgeable, skilled and not to mention friendly Ellis is! She has taken her time to allow our dog to get used to her surroundings and has very competently answered all questions we have had along the way."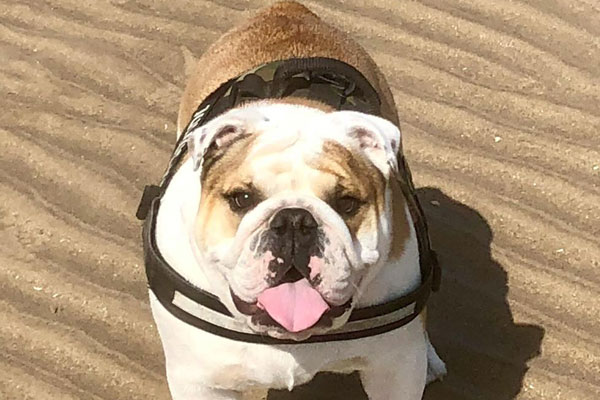 "My British Bulldog Archie went to Ellie for hydrotherapy treatment after an operation for a luxating patella. After a nervous start he has been made to feel so comfortable by Ellie that he actually enjoyed it, so much so that after he was back to full fitness we continued to see Ellie once a week just for fitness. Archie has just had the same op on his other back leg and will now need hydro for that. I would not even consider taking him anywhere else! "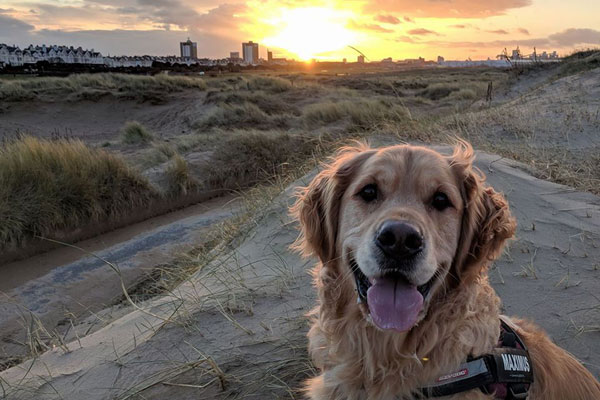 "Maximus dropped over 4kg when suffering from an immune disorder last year. The muscle wastage was severe - stopped him from being able to jump in the car boot, walk up the stairs or get on the couch. Ellie and the hydrotherapy was amazing and he is back to his old self now, as clumsy and silly as ever. Ellie's patience has been incredible and we can't thank her enough."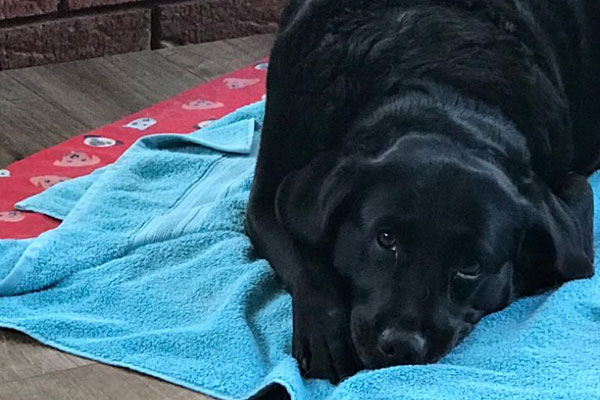 "Ellie is marvellous! She has helped me so much with my Labrador Poppy, who has stiff joints. Ellie does hydro with Poppy and swims. I also have another lab, Flora who I am starting to take for Fitness Swims. Ellie is very professional and knows exactly what the pet needs. I cannot recommend Ellie highly enough!"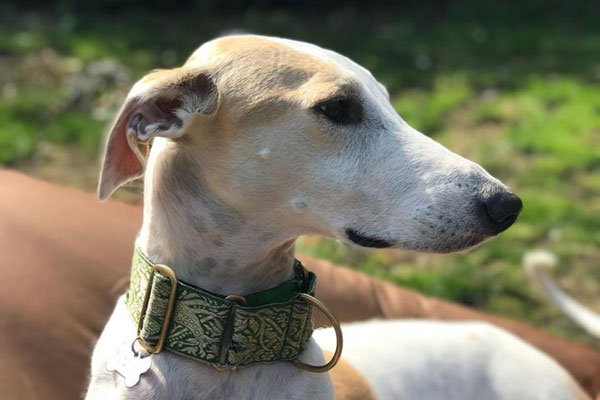 "I've been taking Buddy to Rose Tree Farm Hydrotherapy for several weeks following his arthritis diagnosis. He lost his back leg as a puppy so has grown up putting extra stress on his remaining back leg and this has resulted in deterioration of the joint. We've seen a marked improvement in his mobility and he rarely uses his wheels now or needs any analgesia. We'll continue with the hydrotherapy indefinitely as he has become stronger, happier and his joint is more stable."
Make a booking
at Rose Tree Farm
Get in touch with us today to book any of our facilities
for your pets or to have any questions answered